WELCOME TO A PLACE WHERE CREATIVE IDEAS AND DIGITAL DREAMS ARE MADE.
We're famous for our music, fashion and culture. We're known for digital media and great video game heritage; BAFTA winning productions and Oscar-winning talent. Our firms deliver creative solutions for Disney, Sony, BBC, Virgin Media, Vodafone, LinkedIn, Nintendo, Microsoft, Google and Amazon. And we've got some new toys to play with: Supercomputing; Robotics; Virtual Reality; Internet of Things; Sensors; Big Data and Big Science.
WE ARE CREATORS.
From the creative sparks that bring an indie edge to our work; to the programmers and developers bringing lines of code to life. This is a place with a unique personality. Our free thinkers are at the forefront of health and medical applications; we're using virtual reality to design safer cars; and mashing up Big Data to save lives. In converted warehouses and dockside spaces, universities laboratories and global IT hubs; in every corner of this creative and talented region; we are creating something very special.
This place has a rhythm and an energy all of its own – and it's always moved to its own beat: attracting world class talent, encouraging new startups, and developing the next generation of creators, makers, gamers and ground-breakers.
Iconic creative talent thrives in our film and television companies, such as Hurricane Films, Lime Pictures and LA Productions and a host of independent content providers. Plans for new film studios are afoot which will add to our film and TV credentials.
WE ARE COLLABORATORS.
This is a friendly and open place. People here work best when they work together. For us, open innovation isn't a management theory, it's a way of life around here. Our sense of community and solidarity runs deep. We attract talent and business from around the world and bring them together in collaborative networks and shared spaces to create a special alchemy.
Creative and digital minds work best when they work together. Our industry networks across the city region are fuelling the transformative growth of the sector here. With active groups including:
- Kin: the longest established network of its kind in the UK, with more than 3,000 active members sharing opportunities and ideas online and at regular events. Covering sectors as diverse as design to data mining, games development to aerial photography, from music management to digital music publishing and distribution, Kin offers a platform for all of the city region's creatives to connect and showcase their work. Sharing opportunities and ideas through events and a vibrant online community, Kin is the perfect platform for local businesses to find creative talent. With a vetting process to ensure only genuine opportunities make it onto the site, Kin has become one of the first ports of call for creatives on the lookout for new opportunities.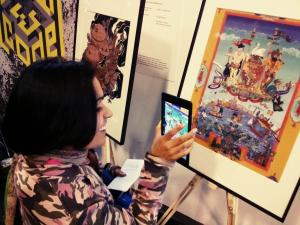 Other active groups include:
Liverpool Girl Geeks: more than 500 members on a mission to decrease the gender imbalance in tech through a variety of events, workshops and courses.
Creative Kitchen – network of creative, digital and tech people sharing knowledge at regular events, with a strong developer focus.
North West Indies – network of independent games developers based in the North West of England and coordinated from Liverpool.
British Interactive Media Association – recently chose Liverpool for its regional headquarters.
This is just a sample of the dozens of networks and collaborations that exist in and around Liverpool City Region.
These networks work closely with colleagues in the wider region and beyond with strong sector partnerships with organisations such as Tech City UK, Innovate UK, Tech North and Manchester Digital.
WE ARE CHALLENGERS.
This is a place with spirit, pride and passion. We're independent and we never shy from challenging the status quo. When someone says it can't be done; we'll find a way; when things need changing and new models are required, you'll find us right there at the forefront of innovation and change.
Disruptive technologies and challenging minds are the driving force behind our creative and digital scene. From integrating cutting-edge virtual reality into social networks, to placing artist's music inside games, films and TV shows, our creative firms are driving new models of business.
The impact of our work here can also be seen in far-reaching medical advances, environmental research and applications that make the world a better place.
PRODUCTIVE & COMPETITIVE
So many creative and digital businesses choose to locate and invest in Liverpool City Region because of the many cost and productivity advantages when compared to other places.
Creative and digital clusters can be found at sites across the area such as Liverpool Science Park, Liverpool Innovation Park, Cotton Exchange and Baltic Triangle. We can offer purpose built digital incubation, accelerator and studio spaces that are low cost and future proof, world-class connectivity and resilience, with some central locations offering up to 1 Gbps connections, and access to a Tier Three datacentre.
But it's not just about lower costs though. Our workers are highly productive too. Liverpool led the UK in productivity growth between 2004-2012 with a 34% increase. And according to the Tech Nation report in 2015, Liverpool was the UK's second fastest growing digital cluster, ahead of London and Manchester.
But most importantly of all, we've got the people that your business needs. A tenth of the city region's workforce is aged 16-19, that is above the national average. A fifth of the working age population is in their twenties. You'll find a young and dynamic workforce here, that's developing future skills through apprenticeships, schools, colleges and university programmes.
The bottom line: Liverpool City Region is a profitable and productive place for creative businesses.
For more information on Creative and Digital sectors in Liverpool City Region, download the brochure here.