SHIPPING & LOGISTICS
One of the best connected ports, Liverpool is building on its unparalleled maritime history and welcoming the world's largest ships to the city.
At the heart of the UK, Liverpool's port and logistics capacity offers significant transportation savings within the country - and a fast route out to the rest of the world.
An expanding international port with our sights set on the future of shipping, Liverpool is thinking big. With unprecedented levels of investment, we're reshaping the river, port and logistics infrastructure for a post-panamax world – Superport Liverpool.
Superport is an integrated cluster of logistics assets and expertise that will deliver faster, cheaper post-Panamax global market access to and from the northern UK and Ireland via Europe's first semi-automated supercontainer port.
Superport is undergoing over £1 billion intermodal infrastructure investment, and from September 2015 the new deep-water Liverpool2 terminal will be able to service the world's largest ships, opening up faster supply chain transit for at least 50% of the existing UK container market.
LIVERPOOL DELIVERS OPPORTUNITIES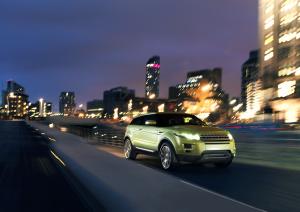 The busiest port on the UK's west coast and the premier hub for North American container trade, Liverpool has the capacity, the connections and the capability to deliver.
Superport provides rapid reach to 35 million people within a 150-mile radius, and stretches from the historic Port of Liverpool along the Manchester Ship Canal and the heart of the northern UK road and rail network, via two airports, and across two national Enterprise Zones plus the highest density of warehousing in the UK.
The Port of Liverpool already has a capacity of c650,000 TEUs (twenty foot equivalent units). But soon, a £300m investment will see this double in the new post-Panamax port, Liverpool2. The opportunities this offers for shipping lines, logistics and maritime services alike are as exciting as they are unprecedented.
Liverpool is a key location for headquarter and back office functions of shipping lines, freight services and professional services firms. Maersk, Bibby Line and Atlantic Container Line have recognised this quality, with their UK headquarters based in Liverpool.
LIVERPOOL HAS THE TALENT
Access to a skilled, committed workforce is one of the core strengths of Liverpool. Currently, the city region employs around 34,000 people in the maritime, airport and related sectors. With the completion of Liverpool2, that figure is set to rise considerably.
Liverpool has a large concentration of port and logistics specific education establishments and state of the art training facilities including Liverpool John Moores University Maritime Academy, Lairdside Maritime Centre, Port Academy Liverpool, Maritime and Engineering College Northwest and City of Liverpool College. These assets provide access to a large pool of skilled graduates and apprentices as well as the necessary expertise to deliver professional development for your employees.
LIVERPOOL IS COST EFFECTIVE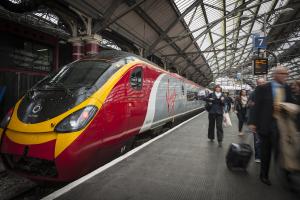 Half the UK container market is closer to Liverpool than the south of England and virtually the entire country can be reached in one days legal driver hours from Liverpool. Shipping to Superport has the potential to save large amounts of money by reducing journey time and significantly lowering your carbon footprint.
In addition to the port, Liverpool can offer air freight opportunities through Liverpool John Lennon Airport with an ability for night flights; and facilities for UK distributors.
LIVERPOOL DELIVERS RESULTS
Liverpool's excellence in shipping and logistics has secured five of the world's top six shipping lines' presence in the city – NYK, CMA-CGM, Maersk, MSC, and Hapag Lloyd.
Significant new investment has recently been announced by ACL, and shipping lines such as Bibby Line, ZIM, Stena Line, CSAV and ICL all operate from the port.
The expansion of the Port of Liverpool is being undertaken by the large UK private company - Peel Holdings, whilst Associated British Ports also have a base on the Mersey.
In addition to the Port of Liverpool expansion, Peel is investing £500m in three inland ports along the Manchester ship canal.
Logistics company Stobart alongside retailer Tesco have identified the opportunities created by a Liverpool location and have developed a multi modal transport hub in Halton (within the City Region). Further major logistics operators include Geopost, Unipart and DHL to name but a few.
LIVERPOOL CAN ACCOMMODATE YOU
Liverpool has a breadth of available sites and specialist facilities ideally suited to state-of-the-art shipping and logistics needs. Whether you are looking for a site, existing production unit, logistics centre; or an office from which to undertake commercial work, Liverpool has a wide range of available options.